Persecution Project's long-standing work with the persecuted church in the war-torn Nuba mountains of Sudan is a source of great encouragement to believers there.
The military junta led by Islamist General al-Burhan still conducts brutal crackdowns on any dissenting voices. As the international community is distracted by Ukraine and other international crises, there is less and less attention on Sudan's Islamist misbehavior. As a consequence, many thousands of Sudanese continue to vote with their feet and flee to other regions like the Nuba mountains.
The distribution of Scriptures, Scripture resources, safe water, medicines and relief and shelter items and other useful life-saving ministry tools in support of the persecuted church, continues to have great impact. The population of the Nuba mountains has now grown to more than 2.6 million persons, as believers are forced to flee persecution and repression in Khartoum.
In May, emergency food packets (BP-5) were distributed to 6,000 families.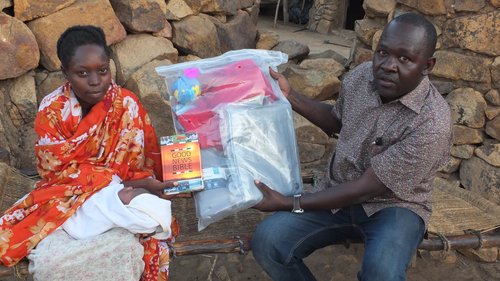 In addition to this, 5,000 heavy-duty tarps were distributed to provide better shelter for families living in temporary, mostly grass-built, shelters.
Persecution Project also distributed 6,000 "action packs" sponsored by our friends at Voice of the Martyrs. Each pack contains items like soap, cooking pots, clothes, and other emergency supplies for a family on the move.
Our team was able to provide 3,500 "Dignity Kits" for Nuba school girls. These kits are a major encouragement to young ladies seeking to get an education and help rebuild their war-torn communities.
Along with the emergency relief, PPF teams distributed 5,250 copies of the Good News English Bible to spiritually encourage our brothers and sisters.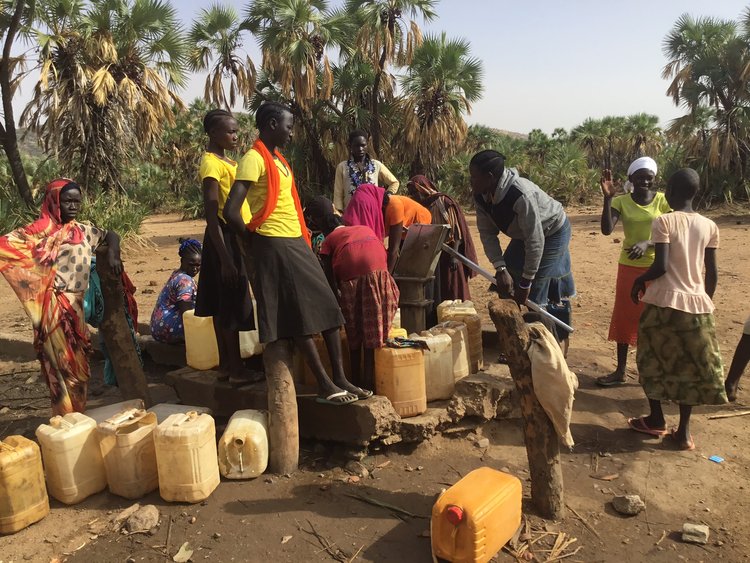 "Water is life," as the popular saying goes. This is no less true in the Nuba mountains. Persecution Project's Emergency Borehole Repair Team recently reported the successful repair of the 52nd well in the Nuba for 2022. This brings the total number of repaired wells to 965 since our project began in 2013.
Lastly, construction continues at the Gigaiba Referral Hospital. Our current fund-raising campaign to cover construction of a new Radiology Center at the hospital is ongoing. You can learn more by visiting NubaHospital.com
None of these outreaches would be possible without God choosing to work through your "active compassion." Your love for the persecuted is very evident, and very encouraging to our brothers and sisters in Sudan. Thank you for your prayers and solidarity in giving.