The large scale of great needs tends to obscure the human face. We can focus on a tragedy—a famine, for example— and lose sight of the fact that "thousands of people" don't face days of hunger; but Mary does, as well as her aging parents, Yasin and Elisabeth, and her newborn son, Boniface. The persecuted have names and communities and histories. When we send help, we're blessing real people, not statistics.
One recent beneficiary of your "active compassion" is Madina Anur Atom. She lives in the Nuba mountains of Sudan. Madina is a single mother of three boys and a girl. Her husband became ill and passed away in 2011. This tragedy was compounded by the beginning of the new war in the Nuba in June, 2011. Madina's homeland was placed under a humanitarian blockade by the Islamist-dominated government in Khartoum. This made life very difficult for the struggling family. To make matters worse, most of the non-governmental organizations assisting the Nuba people left the region at the beginning of the war.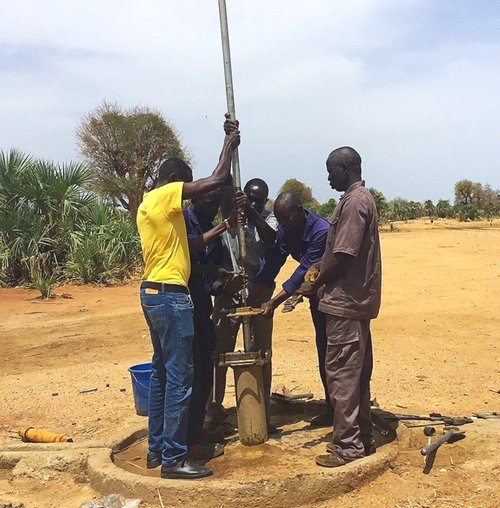 Persecution Project was one of a tiny handful of groups which remained to minister to the needs of the people through the local church.
One of the programs initiated by PPF was an Emergency Borehole Repair Project. Teams of technicians, armed with spare parts and tools, began traveling from village-to-village fixing broken well pumps. The humanitarian blockade meant getting parts into the Nuba (along with vehicles and diesel fuel for transport) was very difficult.
DESPITE THESE CHALLENGES, THE PROJECT HAS BEEN VERY SUCCESSFUL.
MORE THAN 900 BROKEN PUMPS HAVE BEEN REPAIRED TO DATE.
MADINA SHARED HOW THIS HAS IMPACTED HER COMMUNITY: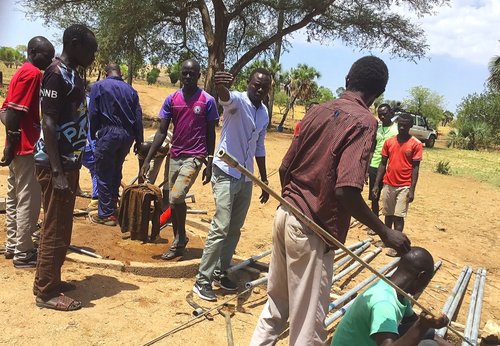 "I live in a small village called Tembera. We had only one working borehole pump. In September, 2021, the pump broke and we could not identify the problem or find any local technician who would help.
"The nearest working borehole was a two hour walk. But even when I arrived, I would have to join the queue and wait for my turn. Sometimes I waited a whole day just to fill one 20-liter jerrycan of water (44 pounds!), which I had to carry on my head for the two hour walk home.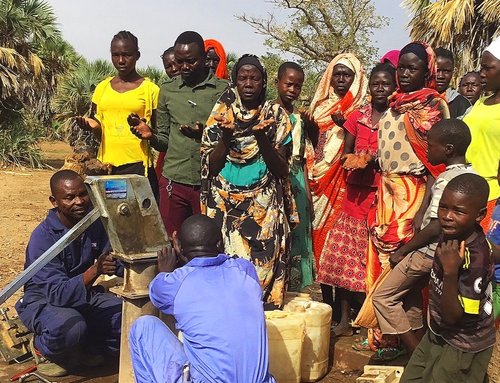 "But today, a miracle happened. I am so pleased and grateful to God for bringing us PPF to rescue our community— especially the women, who suffer so greatly. On behalf of these women, I would like to thank PPF and the people who are supporting this organization. May God continue to bless you and bless the work of your hands."
When you pray for the persecuted, remember that they all have names like Madina. They have hopes and dreams. But they also have you, as their brothers and sisters, prayer partners, and friends.
THANK YOU FOR REMEMBERING THEM.