"There will be a shelter to give shade from the heat by day, and refuge and protection from the storm and the rain." (Is. 4:6 NAS)
The months of May and June traditionally herald the beginning of the rainy season in East Africa.
In 2019, a deluge of rain caused flooding and crop damage unseen in generations. After the rains, swarms of locusts descended on fields on two separate occasions and wiped out hundreds of thousands of acres of farmland.
Then, the Coronavirus pandemic shut the world down, disrupting supply chains in hard-hit areas like South Sudan and Sudan, which have already experienced chronic shortages.
Now, it's raining again.
Many are predicting this current crisis could lead to another pandemic: one of hunger.
With traditional donor nations facing an economic crises brought on by their response to COVID-19, developing nations in Africa are bracing for impact.
In Sudan, the situation is further complicated in that marginalized communities like the Nuba mountains have been victims of a government-manufactured crisis, which includes war, under-development, and famine.
Persecution Project's response has been to reach out and support the local church through empowering outreaches to the vulnerable.,
Readers will be familiar with our medical projects, which include delivery of pharmaceuticals and hospital construction.
We also sponsor an important outreach to returnees coming back home to the Nuba from other parts of Sudan or South Sudan.
The Nuba population has grown by as much as 200,000 in the last year. Rising unemployment, chronic shortages, inflation, etc., have convinced many Nuba that they have a greater shot at survival by returning home.
Many are living in hastily-created shelters, which do little to defend against the sun or the rain.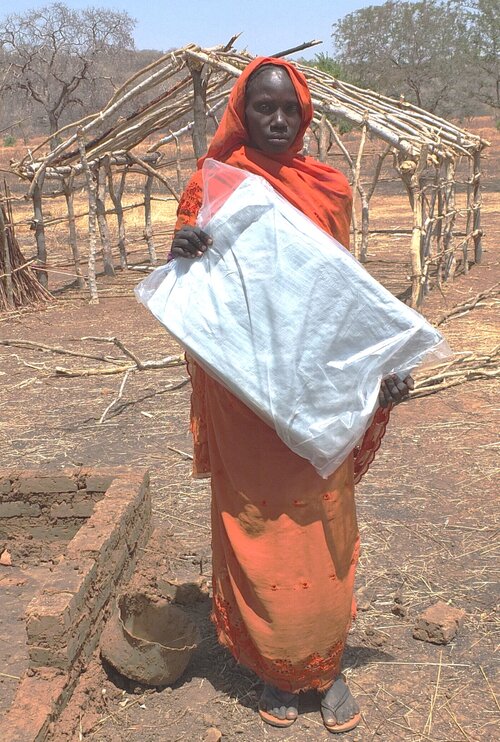 This is why Persecution Project has included the distribution of shelter tarps to families seeking to rebuild their lives in their ancestral homeland. In the last few days, we have received photos of our team loading and transporting an additional 1,500 tarps to the Nuba community. That's 1,500 families with emergency shelter to keep them safe from the storms.
It's your active compassion that is accomplishing this important ministry! Thank you for investing in life, and being a shield to the marginalized and persecuted.