In the war-torn Nuba mountains of Sudan, the coronavirus still plays second fiddle to the pre-existing challenges resulting from a nine-year humanitarian blockade and other repressive and genocidal policies of Islamists in Khartoum.
One of the major challenges is the lack of access to essential medical care— not just for Covid-19, but everything.
For the last five years, Persecution Project has had the privilege to support the life-saving medical work of Dr. Ahmed Zakariah.
We've shared the inspiring testimony of this doctor, who God has raised up from within the Nuba community to serve His people.
Our team, working alongside the local community and Dr. Ahmed's staff, has overcome tremendous logistical, security, and financial obstacles in 2020. Much progress has been made.
More than half of the population (approximately 850,000 persons) of the Nuba mountains rely on Gigaiba Referral Hospital (GRH) for medical care.
Of all the services in high demand, the need to improve access to medical care for expectant mothers and infants is paramount.
That is why we launched our important campaign to develop the new maternity ward at GRH.
We are very happy to report that, despite the threat of severe delays by the Covid-19 pandemic, construction has been completed!
Included below are photos of this new and beautiful building, which represents hope for tens of thousands of Nuba women.
You will notice in these photos that, while the building is complete, the rooms are empty. This is where you come in.
For Phase III of this project, we are focusing on the purchase and delivery of essential furnishings: hospital beds and mattresses, medical equipment, cabinets, chairs, generators for power, and fencing for security. Once furnished, the new ward will have the capacity to provide in-patient services to 60 expectant mothers at a time.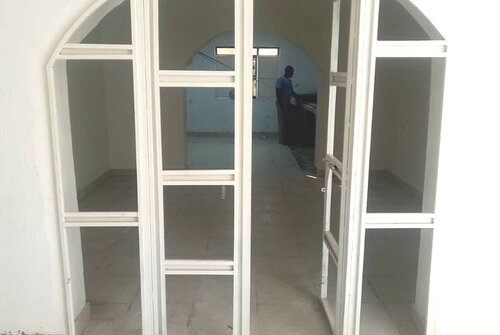 You can read more about this important Phase at www.NubaHospital.com. You can also use that website to mobilize your friends to recruit their own communities to serve the Nuba community.
Sixty percent of all patients at the Gigaiba Referral Hospital are women. GRH's new maternity ward will not only expand and improve the availability of the most basic services for expectant mothers and their children, but it will send a message of HOPE and SOLIDARITY to a courageous and beleaguered community of believers.
God's love is demonstrated in His power to heal and save. Medical services at Gigaiba Referral Hospital are not only saving lives, but providing a beacon of hope to the persecuted.