"Two are better than one, because they have a good reward for their labor." (Eccl. 4:9)
The war-torn Nuba mountains of Sudan have been under an Islamist government-imposed humanitarian blockade since June 2011.
Think about that for a minute.
That's nearly eight years. Can you imagine living in your home state and being cut off from any trade for eight years (except the black market)?
None of us can imagine this because our states already have a lot of existing infrastructure, while the Nuba mountains are very rural and undeveloped.
For instance, there is only one referral hospital (Mother of Mercy) to serve a population of more than a million people. We complain about the expense of medical care in the States, yet most of us live relatively close to a hospital. Not in the Nuba. Many people must walk or be carried for days (there are few working vehicles).
Together with our prayer and financial partners, PPF is trying to change this.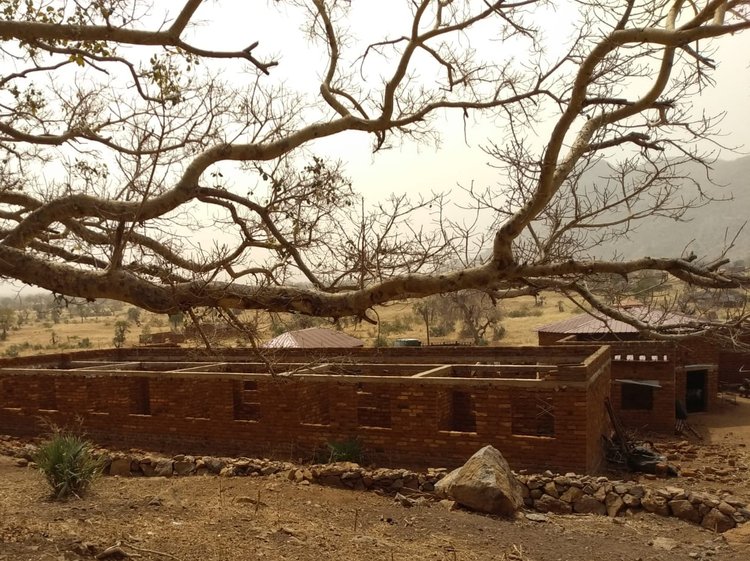 Ahmed Zakariah was introduced to us by Dr. Tom Catena, who runs Mother of Mercy Hospital. Dr. Ahmed is heroically trying to build another hospital in the Nuba despite the humanitarian blockade.
This project is a Herculean effort and one that we (with the support of our ministry partners) have decided to support with our whole heart.
We've already received some very generous donations towards constructing the hospital's Maternity Ward. Dr. Ahmed is also completing a Children's War, improving the existing surgical theater, and even building staff quarters for visiting doctors and nurses.
While this construction is ongoing, and necessarily slow due to the shortages and expense of building supplies, Dr. Ahmed's hospital still treats an average of 3,000 patients per month!
Dr. Ahmed's hospital is supported by Persecution Project's Medical Program, which has also provided more than 70% of the medicines available to the Nuba people. Medicine is distributed to 178 smaller clinics spread around the mountains. We love visiting these small, remote clinics and seeing shelves stacked with boxes of antimalarials, antibiotics, and other important pharmaceuticals.
Please visit NubaHospital.com to learn how you can directly support this important ministry. Above all, please pray for open doors and open hearts to see this work to completion – for it truly is a great work, and we don't want to quit!